Meet the Maryland School Librarian of the Year Finalists
Meet the Maryland School Librarian of the Year Finalists
MASL MD is pleased to introduce the top 10 SLOY finalists for 2020.  The winner will be announced May 1, 2020 with a celebration to honor her or him at a later date when social gatherings and celebrations are permitted.  Each of these finalists is a testament and a tribute to her or his profession.  We are amazed and in awe of all the incredible things that are happening in each of these 10 librarian's libraries across the state.  
The process for selection for the 2020 MASL School Librarian of the Year was as follows:
1. An open call for nominations in the fall of 2019.
2. Round one judging was completed by MASL members and members of AASL, ALA and the Lilead Project from across the United States.
3. Nominees in the top 10 were then asked to submit a resume, artifacts that represented their work in school libraries, a biography, and a 3 minute video of showcasing their practice.
4. The top 10 nominations were then scored with a rubric by another round of AASL, ALA, and Lilead Project members from across the United States. 

April Wathen, St. Mary's County Public Schools
April Wathen is the School Librarian at Lettie Marshall Dent where she is Teacher of the Year (ToY), 2019-2020. She holds certification and is National Board Certified in Library Media. April is the President of Maryland Association of School Librarians having served for 5 years on the Executive Board in various capacities. April possesses certifications in elementary and special education, a Masters degree in Educational Leadership, Administration and Supervision credentials and participated in Maryland Library Leadership Institute.  She is the 2017 School Library Journal's Hero of Equitable Access and was SMCPS ToY, Washington Post Finalist in 2016-2017. 
April facilitates online classes for SMCPS, MSDE and McDaniel College to encourage others in Library Media and grow herself.
April is published and enjoys presenting in her school, county and at state conferences like Common Ground and National conferences like AASL. April believes in promoting student voice, collaboration and access to all.
---

Carol Thornton, Anne Arundel County Public Schools
Carol Thornton, the school librarian at Tracey's Elementary since 1996, exemplifies life-long learning. With over 90 graduate credits, her degrees include an M.A. in Elementary Education (1984, Summa Cum Laude) from Union College in Barbourville, KY and an M.L.S from the University of MD (1994) where she was awarded a U.S. Office of Education Fellowship. After completing the five-year-long Teaching American History Grant courses, she has attended 20 week-long summer teacher institutes including receiving a Barringer Research Fellowship to study at Monticello. Four publications and nine conference presentations (MASL, MSET, MSCSS, NCSS) have highlighted her insights and lessons created from these exceptional learning opportunities. Presentations during AACPS professional development sessions have included topics such as Computer Coding and Historical Thinking Skills. She has served on the School Leadership Team and the AACPS Library Media Curriculum Writing Team as well as mentored four new school librarians and two graduate student interns. 
---

Danielle DuPuis, Howard County Public Schools
An HCPSS media specialist for 15 years, Danielle has worked at Hammond High School for the last 10 years.  A National Board Certified Media Specialist, Danielle teaches a daily Video Production class to 11th and 12th grade students, and coordinates a Book Buddies program where she and several students from the Academic Life Skills program visit classrooms to check out books to students and teachers. She has co-authored four professional resource books and after encouraging the students at her school to participate in NaNoWriMo, she penned her first YA novel and is hard at work on revisions. Recently, Danielle was recognized as a finalist in the Howard County Changemaker Challenge for her idea to create an environmental education video program titled Big Red Barn. She spends her free time with her wife and three children, enjoys an occasional 5:00 AM fitness class, reading good books, and exploring National Parks. 
---
Donna Mignardi, Calvert County Public Schools
I have my MLIS from the University of Maryland and have been enjoying life as a high school librarian for over twenty years.  I am a teacher, administrator, information specialist, curation guru, leader, promoter of resources, instructional partner, makerspace innovator, literacy leader, and integration specialist.  With a colleague I write a monthly blog post for Programming Librarian and recently we had an article published in Knowledge Quest. I serve on numerous committees for my school, district, and state.  I am an advocate for professional development and a member of numerous professional organizations. I sponsor many student clubs and organizations at my school including Class Council, Girls Who Code, Journalism Club, Film Club, Book Club and Equity Team. I have presented at district, state, and national conferences. I am an advocate for information literacy and am passionate about developing ethical researchers and savvy consumers of information.  
---
Jennifer Beach, Worcester County Public Schools
Jennifer Beach is a dynamic, innovative media specialist from Pocomoke Middle School. A veteran for 15 years, Beach has transformed the media center into a learning hub for the school that supports makerspaces, innovative practices, and rigorous instruction with all of its programs.
Beach received her undergraduate degree in Early Childhood Education from Lock Haven University (Pa.) and went onto earn her master's degree in Library Science form Old Dominion University (Va.). However, her learning has never truly ended being active in multiple professional organizations to improve her craft. Her memberships include: AASL, MASL and MSET (Maryland Society for Educational Technology). 
Throughout her career, she has advocated for her Media center and its programs. She is a past recipient of the Worcester County Celebrating Innovation Award for her transformation of the traditional media center.
---
Jennifer Berg Gaither, Baltimore City College
Jennifer Gaither is the librarian and International Baccalaureate Extended Essay Coordinator at Baltimore City College, supporting research and writing across the curriculum. In her commitment to ensure ALL students receive both the skill set and the mindset to be successful in college and beyond, she provides one-to--one research and writing consultations, offers virtual instruction, facilitates peer to peer supports, trains community volunteers, and leads teacher professional development. Modeled off of Dissertation Boot Camp for graduate researchers, she implemented Extended Essay work days and summer camp. Jennifer also created a "relaxation station" in the library to help students during stressful times. She loves her job and works to ensure her students also have the opportunity to live a life where their passions and talents can meet a need.
Ms. Gaither, a 2017 Bezos Scholar Educator, 2018 I Love my Librarian award winner, received her Master's from Notre Dame of Maryland University.
---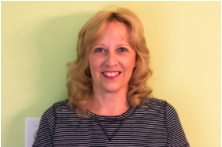 Linda DiCola, St. Mary's County Maryland
Linda Javes DiCola started teaching in 1988 in a private school in St. Mary's County Maryland.  She had no prior teaching experience but the private school needed a middle school science and math teacher. It was the best decision she ever made!  Ms. DiCola found her calling! After two years, she began teaching at Esperanza Middle School as a science teacher and remained there for eight years.  She finished her Educational Technology degree and became a media specialist at Dynard Elementary School. It was another great decision! Media encompasses all of Ms. DiCola's passions: literature, teaching, problem solving and helping students and staff.  Ms. DiCola stayed at Dynard Elementary for eight years. She then returned to Esperanza as the media specialist and found a renewed passion for "tweens". She loves the daily challenges and unpredictability of the middle school and thrives on the variety of interactions with students and staff every day. When not working, she is spoiling the dog or dreaming of the Outer Banks.
---
Marcia Buckley, Harford County Public Schools
My Master's degree in Library Science taught me the importance of librarianship; developing literacy skills for students to navigate the world of information at their fingertips. For the past twenty-seven years I have initiated library programs which have offered a platform for state candidates to meet, choir performances, plays, art shows and book drives. I have redesigned, redecorated, reorganized nine libraries, elementary and high to provide students with the best opportunities to learn, play, and grow while developing their love of literature. Collaboration with public and college librarians brings their wealth of knowledge to our students. Participating in school, district and state level professional development and conferences allows me to further develop my practice. The love of libraries and their importance in a democratic society makes me proud to be a part of an amazing evolution; from card catalogs to AI/VR; librarianship champions change. 
---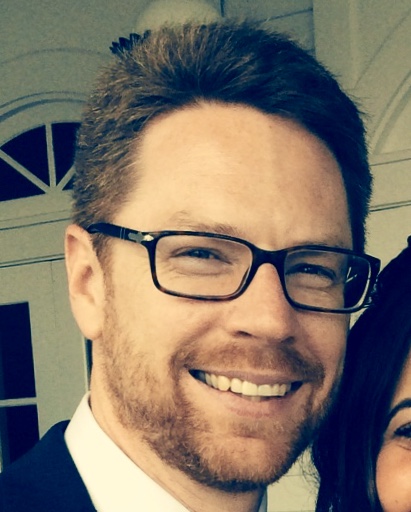 Marcus Zumwalt, Anne Arundel County Public Schools
Marcus Zumwalt has taught in public schools in the Mississippi Delta, Detroit and Anne Arundel County, Maryland.  He has a Master's in Education in Reading from Binghamton University and a certificate in Library Science from McDaniel College.  
Marcus is currently working as a librarian at three different schools.  He sits on his school's Project Based Learning committee as well as the county's database committee.  He has been published in The Reading Teacher and has been the recipient of over a dozen grants for his schools, totaling more than 30,000 dollars. 
Marcus also works in the county media office where he initiated a county newsletter, a staff self-evaluation process, and the county's diversity project.  He is currently developing a document of 500 Diverse Books that are recommended for every library.
He is happily married to an amazing special education teacher, and the proud father of seven wonderful children. 
---
Marianne Fitzgerald, Anne Arundel County Public Schools
Marianne Fitzgerald has been an educator for 26 years, the last 17 in Anne Arundel County Public Schools.  She earned her Bachelor of Arts in English from West Chester University, her Master's in Library & Information Science from UNC- Greensboro, and an Administrator Certification from Towson University.  She is currently the high school Librarian at Severna Park High School. Marianne previously worked as a librarian for Charlotte Mecklenburg Public Library in North Carolina and has been an adjunct English professor at Anne Arundel Community College. In her district, her school leadership positions include a role on the school improvement team, e-Coach, a mentor teacher to school library graduate students, and the school webmaster and social media administrator. She is a curriculum developer for the English & Library Media Curriculum Writing Team, a copyright enforcer for the Copyright Committee for Curriculum Writers, and is the Chair of the Review & Evaluation Committee. Professionally, she is a founding member of the Digital Public Library of America Curation Corps, a Maryland State Department of Education Master Teacher, a planning board member for EdCamp Maryland, and is a part of the MASL executive board and American University Presses (ALA) Book Selection Committee.  Marianne is a Common Sense Certified Educator, a book reviewer for library journals, and has published many professional articles, including in the January/February 2020 issue of Knowledge Quest. Marianne has presented on numerous professional development topics in her county, her state, and nationally, the most recent being the Mid Winter American School Library Association (AASL) Conference. Marianne was the recipient of the EBSCO AlA Conference Sponsorship Award, a MSEA micro grant, and most recently, an American Library Association (ALA) Ready to Code mini-grant.
Marianne considers herself very fortunate to have had the opportunity to open a brand new school library, design an energetic makerspace and collaborate with her fellow teachers on incorporating maker lessons into core subjects. Marianne uses GSuite for all her technology needs and established Severna Park High School as a Google School. Finally, Marianne is thankful that her workplace is where students are encouraged to pursue their interests and books and technology exist hand in hand. 
Please join us in congratulating our top 10 finalists for School Librarian of the Year!
Share this post: